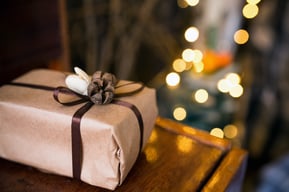 You're a marketer, which means you are clever and creative, so your holiday gifts should reflect your ability to think outside the box, right? You want to steer clear of another year of popcorn, or a cookie cutter gift basket, but what feels fresh for 2016?
So today, just in time for black Friday, the BDN elves have come to the rescue with an all-new list of eclectic gift ideas.
---
1. Etsy is awash in unique aviation gifts, and these old school blueprints would make great office art. Patent art options range from the Wright Brothers to B-2 Bomber, and much more.
2. Help your clients bring out their inner child with something playful. They can enjoy building a model airplane – there are thousands to choose from — and then put it on display.
3. Power Up (a Kick Starter success story) lets you turn any paper airplane into a smart phone-controlled powered model. How cool is that?
4. LEGO Technic offers all the fun of the classic Danish toy with an added layer of grown-up appeal. Kits range from $20 to $300 or more. Great for engineers.
5. "We will never forget them, nor the last time we saw them, this morning, as they prepared for the journey and waved goodbye and 'slipped the surly bonds of earth…'" If you saw President Regan honor the Challenger crew with this quote from "High Flight," it's a moment you'll never forget. Thirty years later you can frame the poem as a sentimental gift for your favorite aviation enthusiast, or order a ready-to-hang version here.
6. Customize apparel with a favorite airplane and text, or even an aviator name tag patch. Pair it with a matching art print for something extra special.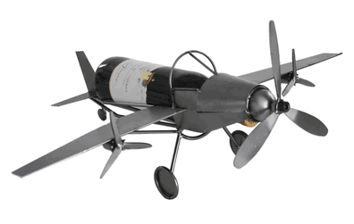 7-9. Know someone who enjoys adult beverages? Assemble a basket of airplane-themed wine, accompanied by a themed wine caddy and vintage instrument coasters.
10. OK, a cordless version was on last year's list, but is there anyone who doesn't want a 3D pen? Better yet, how about a 3D-printing pen? Popular Science recently tested three models ranging from $50 to $140.
11. From first flights to airshows, the aerospace industry is full of exciting moments – why not capture them with a GoPro HERO Session?
12. Sign us up for a GreenLighting solar phone charger. It's eco-friendly and practical, making it ideal for busy operators who fly to and from remote locations.
13-14.Do you know a road warrior who tends to overpack? A digital luggage scale may be just the thing. Pair it with an Osprey FlapJack Courier Bag.
Food isn't typically a unique gift, but it can be if you consider one of these options.
15. Graze makes trendy snack boxes with a healthy twist, but doesn't sacrifice flavor. They also ship in neat packaging for a good presentation.
16. Spicy foods may be a welcome change in offices inundated with cookies and snacks. Paqui sells a variety pack of their notoriously spicy tortilla chips. Atomic fireballs are just as hot and carry a tinge of nostalgia. Send them with a challenge/make it game — see who can stand the heat.
17. Looking for something a bit more traditional? Make an impression with Belgian chocolate, customized to your specifications.
---
Still looking for just the right thing? Check out our 2015 list.