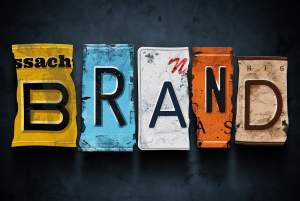 "I don't have any money." Those five words were how I was greeted as I approached an exhibitor at Heli-Expo recently. Of course, I took full advantage of the situation and handed him my business card and said, "well, when you do, give me a call and I'll help you make more."
Just another day in the life of new business prospecting at a trade show. Now, I'll give the guy the benefit of the doubt – it was later in the afternoon on day two and I'm sure he'd seen plenty of folks come by soliciting their services. Me? Well, I was doing the same thing. Anyway, my reason for bringing this up is that our brands are all a reflection of the attitude and presence that we put out there, especially at a trade show. Just think about it – how would you like it if your employees treated potential customers in that manner as they approached your exhibit? He could easily read my badge – BDN Aerospace Marketing. Maybe he knew of us already and was simply heading off the conversation. Or maybe he's just a jerk by nature and really does not have any business working a trade show floor. Either way, he's not the kind of brand ambassador you want working your booth.
My point: protect and nurture your brand at every opportunity – you seldom get a second chance. Maybe we could have helped this company in its marketing efforts, and maybe not. But given that the aerospace industry is pretty small, I'd imagine that our paths may cross again, and for me, I'll remember the encounter. And the company. So, cross that one off my potential client list and move on.
We are looking for client partners that understand that good marketing and good brands mean everything when it comes to business success. Is that you? If so, we should talk.