2016 is just around the corner. Make it a resolution to take your marketing to the next level. The experts at BDN Aerospace Marketing have pulled together this infographic on 12 Secrets to Marketing Success.
Need resources to help you accomplish these tasks? Check out our free Marketing Tool Kit.
You can also download the full graphic here.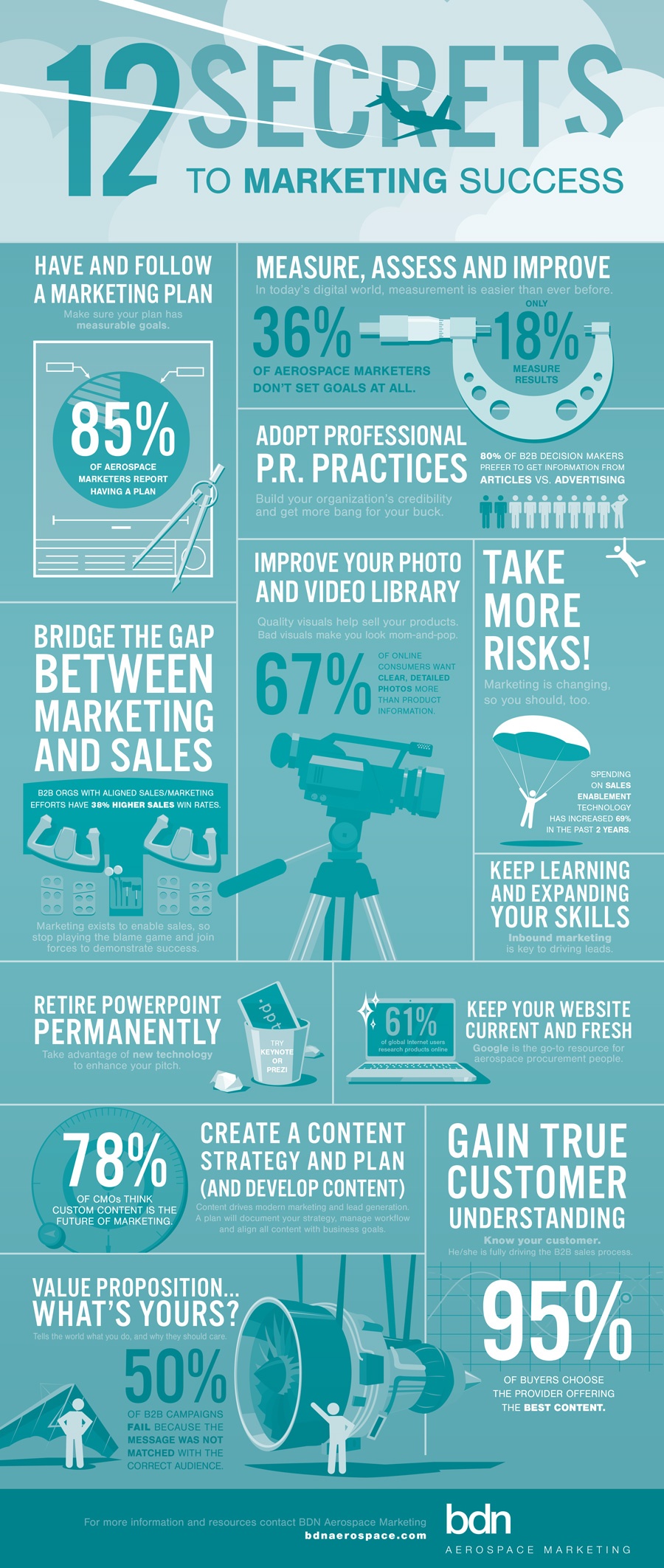 Sources
85% of aerospace marketers report having a plan (Columbia Business School's Center on Global Brand Leadership and the New York American Marketing Association)
36% of aerospace marketers don't set goals at all; only 18% measure (Columbia Business School's Center on Global Brand Leadership and the New York American Marketing Association)
80% of B2B decision makers prefer to get information from articles vs. advertising (Roper Public Affairs)
B2B orgs with aligned sales/marketing orgs have 38% higher sales win rates (CMO Council)
67% of online consumers want clear detailed photos more than product information (Wishpond)
Spending on sales enablement technology has increased 69% in past 2 years (Business 2 Community)
61% of global Internet users research products online (Interconnected World: Shopping and Personal Finance)
78% of CMOs think custom content is the future of marketing (The Drum)
95% of buyers choose provider offering best content help (DemandGen Report)
50% of B2B campaigns fail because the message was not matched with the correct audience. (Frantz Group)