This week, BDN Aerospace Marketing is venturing into the world of downloadable audio content.
In this, our first audio installment, BDN founding partner Kyle Davis and VP of Client Services Lisa Sifuentes share some of their favorite ideas for getting the most out of a tight marketing budget. Senior Designer Nick Markwardt guides the discussion as we touch on topics ranging from developing an annual plan and leveraging digital tools, to identifying and challenging budget-sapping "sacred cows." In just 15 content-filled minutes, we reveal that good marketing doesn't have to be expensive marketing.
Play this week's session below or click here to download the MP3.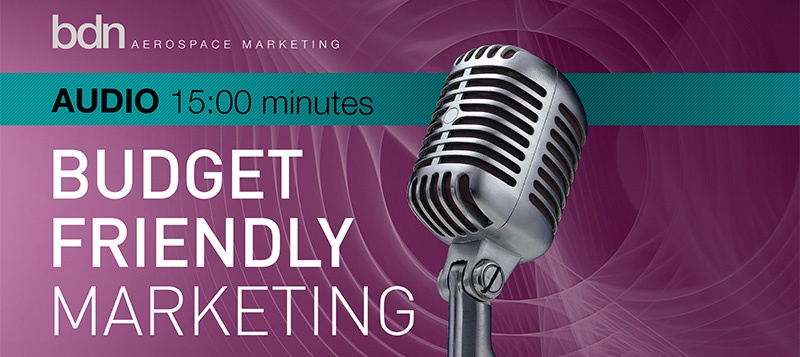 Resources mentioned in the show: