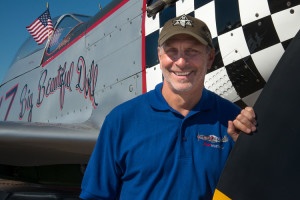 Our third interview in this month's leadership series should have been with our long-time friend Jeff Pino. Working with Jeff over the years, we were afforded a front row seat to a master class in marketing, in leadership, and in life, and we couldn't wait to share some of that with you, too. Instead, we find ourselves writing about Jeff's legacy.
In keeping with his wishes, the Jeff Pino Foundation has been established to create the future leaders of aviation and aerospace, a new generation we urgently need to move us forward.
The goal of the foundation is to create and help fund programs that will support young people who aspire to have careers in the aviation, aerospace and Science, Technology, Engineering and Math (STEM) disciplines.
The foundation will take this a step further by partnering with industry professionals to provide practical experience so students can apply their knowledge to real-world problems.
We know Jeff's contributions are worth remembering, and his legacy is worth supporting. But you didn't have to know Jeff to understand why it's so important to nurture and develop our next generation of inspirational leaders.
You can help with a financial donation or simply by providing work opportunities for students. For more information visit www.pinolegacy.com or email donations@pinolegacy.com