It's time to start putting together your 2017 marketing plan. This is a big effort that will drive your work in the year ahead, encompassing strategy, messaging, tactics, execution, budget, and schedule.
It can all seem overwhelming, but it doesn't have to be — if you follow our lead.
When BDN works with a new client we often start with a Discovery and Assessment session, and this is a good place for you to start, too. Following our detailed marketing planner, this structured information-gathering session includes a SWOT analysis, team interviews, discussion and brainstorming.
The intent is to gain an in-depth understanding of your business and sales process while establishing measurable goals and objectives for the marketing effort. It should result in a working diagnosis, preliminary ideas and an overall budget range, followed by a market pulse and in many cases, more detailed research.
In this week's audio program, Lisa Sifuentes, Ashley Cutler and Nick Markwardt discuss the BDN discovery and assessment process, why it's important, and how to make it work for you.
Play the session below or click here to download the MP3.
[audio mp3="http://bdnaerospace.com/wp-content/uploads/2016/09/BDN_Podcast_DiscoSessions_Audio.mp3"][/audio]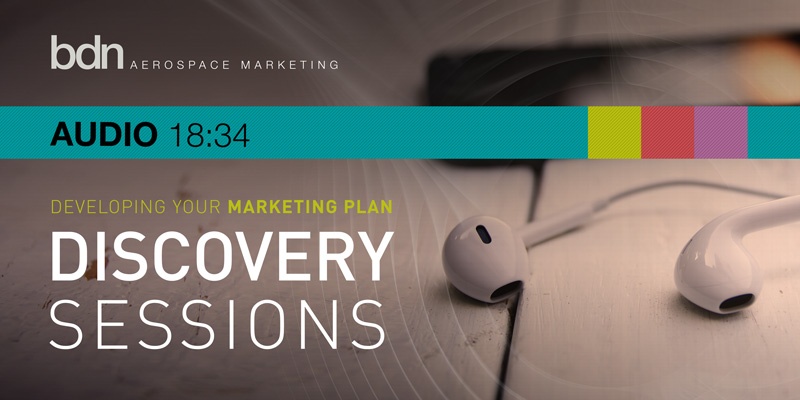 ---
Interested in this topic? You may also want to download the BDN Marketing Planner: http://bdnaerospace.com/marketingplan/